Home for the Holidays Adoption Special! Cats $45 Pair $75 All Dogs $100 Senior pets 8 & up fee waived
Ziggy says Hi!
Straight from his cozy desk at the AFRP office, Ziggy wants all of you to know he's been putting in some serious overtime lately. Sure, there might have been a bit of play involved, but this senior kitty deserves some breaks! After days of nose-to-the-grindstone effort, Ziggy insists he's ready to retire. Yes, you heard that right! At the ripe age of 12, Ziggy is ready to swap the office hustle for a life of leisure and love. If you're in the market for a furry friend who's mastered the art of balancing work and play, Ziggy might just be the purr-fect match for you.
Shop Our Catalog of Kindness
Every gift is a perfect gift that goes straight to helping animals, providing love, care and companionship.
JOIN US
SUNDAY DECEMBER 10 10AM-2PM
AFRP OFFICE
161 FOUNTAIN AVE. PACIFIC GROVE, CA
PAWSH PORTRAITS
JOHNNY WICKS CANDLES
TREASURE SHOP
PACIFIC PET TREATS
Paws Around Town
it's an adventure worth checking out...
Changing Lives, One Animal at a Time ❤️
Every Life Counts
AFRP rescues over 1,200 cats and dogs each year. We play a unique role in our community by rescuing the animals that are most at risk in the shelter environment: the underage, nursing, senior, injured, shy and overlooked animals.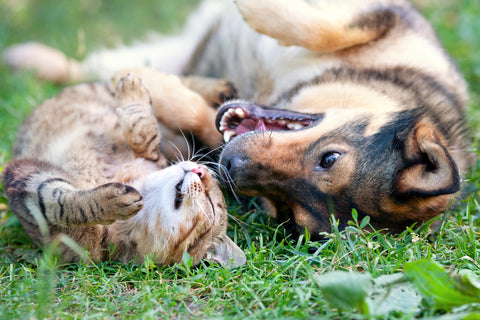 Help save the life of a cat or dog…. Millions of cats and dogs of...
GET INVOLVED
Help animals and start saving lives in your community today!
Inspiring Adoption Stories
every pet has a story worth telling